Australian Plan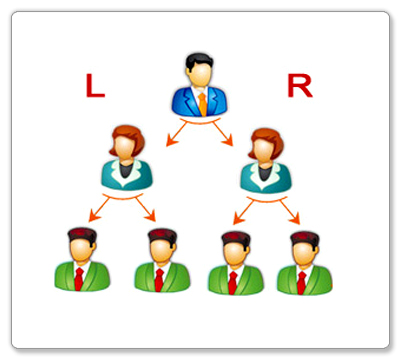 It is a Binary Plan with an additional leg.
The Australian binary Plan is an extension of the Binary plan. In a typical Binary plan there are only 2 direct members ( Member A and Member B) below a member. With Australian Binary there is a provision to add one more parallel member (Member C) to the already existing 2 members (Member A , Member B )
Unlimited Commissions with Australian Binary Plan
Since there is no capping /trimming or sealing applied to the commission from third additional member. Australian Binary Plan becomes a very attractive Plan for members as it offers an opportunity to members to get unlimited commissions.
Australian Binary Software by Virtual MLM
Having years of experience in MLM software development field, we at Virtual MLM strive to dish out the best networking marketing Software as per your requirements. Our state of the art Binary Software is complete with the latest features and functionalities. It consists of all the essential as well as desirable functionalities for members and MLM companies likewise.
Our Australian Binary software clearly shows the genealogy tree with the third Member C. This helps the members to take stock of the situation and plan out the new members joining.



FAQ

What is Australian Binary?

Ans.Australian Binary is similar to tri-binary, because the compensation in this plan is awarded based upon the left and right sub-tree as well as the third sub-tree. Australian Binary plan is very simple to understand. But it is not used extensively like other plans. A good MLM software is incomplete without an Australian binary plan.

Can we include any MLM plan with Australian Binary Plan?

Ans.Yes, you can include Australian Binary Plan with any MLM plan.

How does one earn in Australian Binary?

Ans.It is similar to binary. But here one get commission on Spill of its A and B, that to unlimited downline.

How does it work?

Ans.Australian Binary working example: The first two purchasers you enroll do not earn you anything. The bonus goes up to your sponsor! So, the first two go up. Thus, a "2-Up" pay plan.

It will pay large cash amounts per sale.
It pays them infinitely deep.

Any other number of bonuses can be added to the basic Australian structure. Infinite MLM Software develops any Australian Binary plan like One-Up, Two-Up, Three-Up, or X-Up software, as per the requirement of the client.

What are the features of Australian Binary Plan?

Ans.MLM Software for Australian binary plan serves more promising features:

a. The software is more user-friendly.
b. It is simple, reliable and easy in the mode of operations.
c. Registration login can be done through E-commerce systems, credit cards, and gateways.
d. Customization is available in a more flexible fashion.
e. MLM Software supports security and provides easier access to multiuser.
f. Helps to manage the company payout system in an easy and unique way.
g. Integration of payment cards and smart cards.
h. Integration of online payment systems.
i. Website replication.
Close
Looking for other set of features?
Check out the complete range of features