Multiple Binary Plan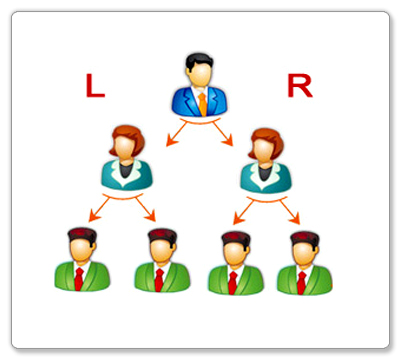 It is a Binary Plan with an additional leg.
Details of Multiple binary.
Join company with Pearl Plan (It is Joining Product) Binary ___ per pair
Once you complete __ pair of Pearls Id will get upgrade to Silver Plan Binary will now Double (___ per pair)
Once you complete __ pairs of Silver Id will get upgrade to Gold Plan Binary will now double (___ per pair)
ans so on...
Note: Once your Id upgrade with Gold Plan then you are eligible for all three type of binary according to joining under your down-line.
Capping and Binary commission according to Plan.
Binary Plan with Sponsorship Income, Repurchase, Performance Bonus, Award and Reward. MLM Software.

Complicated plans executed in simplest way.
MLM Software. Binary Plan. Record time delivery

See how we are setting a benchmark by delivering MLM Software with Binary Plan in 2 days. We make sure that all calculations are running perfect and they client is getting good response from his Networkers.
Ayurvedic Distributor buys Network Marketing Software from Virtual Splat.

Check out How We Make Binary Plan by selling Ayurvedic Products.
Binary Single Leg + Board Plan + Franchisee..

The project was done in record time. The real challenge was to import the data accurately.
Binary Plan with Pair Deduction in MLM Software.

See how we are transforming MLM Industry buy automating the full process.
Looking for other set of features?
Check out the complete range of MLM Software

See what our customers says about our service with Multiple-Binary Plan.